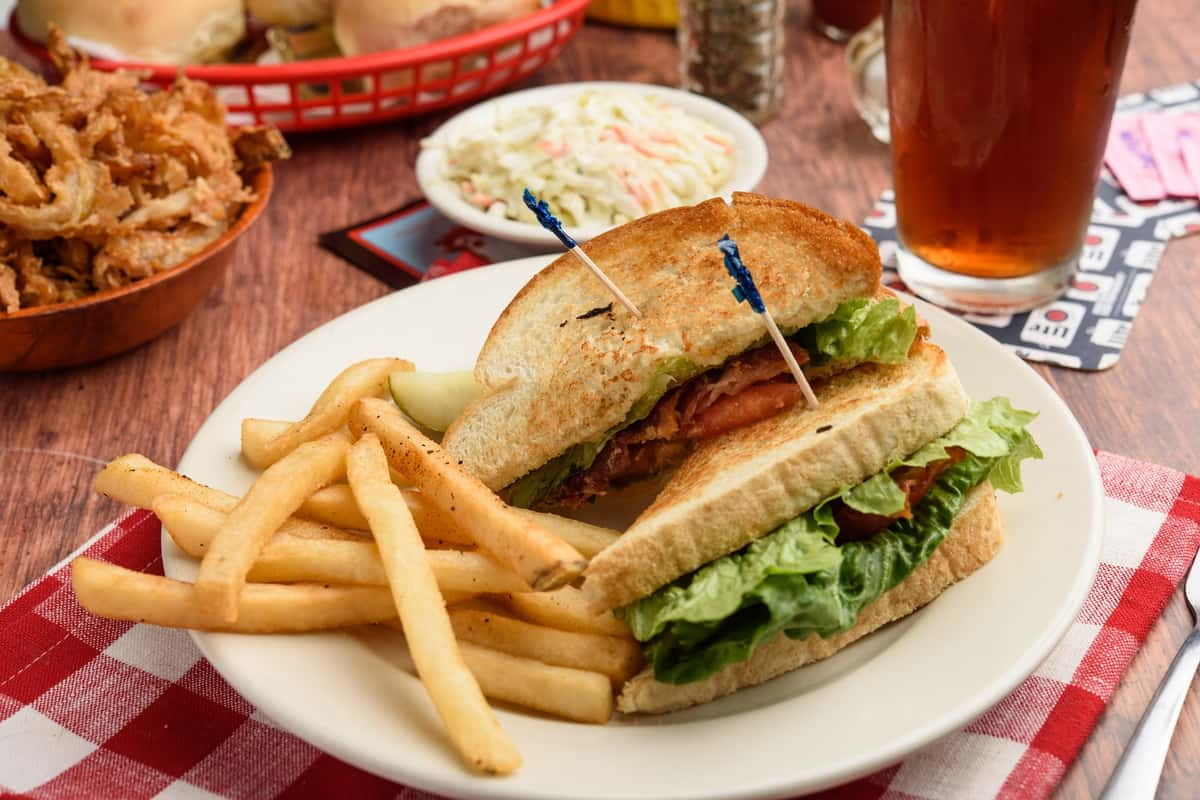 History
A History of Lee's:
At the end of Prohibition (Circa 1933) Al & Elizabeth Remaly bought what was called "the shack" on the corner of 1940 West van Dorn & Burlington. After some remodeling, it opened as "Als Inn" which had seats for a dozen people in boots and the bar counter. They specialized in beer and deluxe hamburgers.
A few years later, Peter & Dorothy Dreith purchased the tavern. While keeping the menu intact, they put on the first addition. In October of 1945, Lee & Alice Franks purchased it. The building had no running water or plumbing and had an outdoor bathroom. Alice recounted years later they would have to transport buckets of water from miles away for the basic daily functions of the business.
According to Alice, there were days they did not even take in five dollars. Desperate to find something that would bring people in she pickled up Wenzl's menu maker, a popular book for restaurant owners. Alice found the french fries deep-fried in peanut oil an interesting idea. So, with a five-dollar deposit, she purchases a tabletop deep fryer from the Sears catalog.